Helping Women Help Themselves at Home!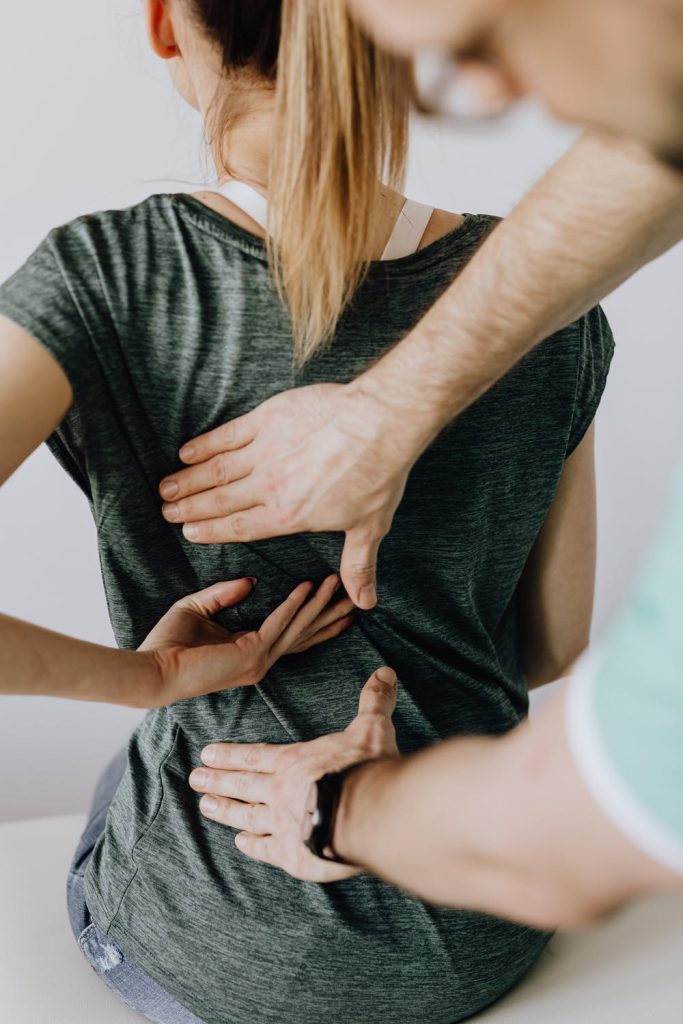 The Healthy Back Program (HBP) is a unique way of helping women with chronic low back pain issues. Our focus with the HBP is to help people help themselves through support, education, practice, and empowerment. By using a whole-person approach, our team works with each client individually to help make their journey successful. Just imagine what it would be like to be happier & healthier, to have better function and mobility, and to have less back pain overall!
Many of our patients have seen multiple providers and specialists – who have dismissed their symptoms, have been told they need to "just live with it", or told that it's "all in their head."
Or patients are sent home with instructions to "stretch" or "loose weight", but they never give the directions/instructions on why this is important or "HOW" to incorporate these instructions into daily life.
Oftentimes, they are given prescription medications that don't address the root cause and cause possible side effects – all in an attempt to cover symptoms and simply manage the patient on a monthly basis.
Or they are sent on a merry-go-round of physical therapy sessions, injections, or referrals.
Does this sound familiar?
In our clinical experience, the answer is getting to the root of what is causing and/or adding to your pain. Correcting specific imbalances in your body, your mind, and your life encourages healing and rehabilitation to get you back on track to living the life you deserve to have.
While some can do it on their own with a little support, given the right plan. Others need more help with personal accountability to stay on track. Let's work together to create the best environment for natural healing and a personalized plan that you can use for a lifetime of health and wellness.
The Healthy Back Program is designed for women 35 years of age or older with chronic low back pain that want to get back to living as actively and productively as possible within their abilities. This is for those women who are ready to take their back health to the next level of pain management!
The Healthy Back Program is a comprehensive holistic health program designed to uncover and address the root cause of your health issues and restore you to optimum health. Through comprehensive lab testing, dietary modifications, lifestyle changes, built-in support with a team of professionals, and most importantly education, we will partner with you to move towards the health goals your desire.
Our program offers a unique perspective by putting you in the driver's seat. Our goal is to partner with you and provide you with all the tools that you need to restore your health. We will dig through the dirt to uncover what is contributing to your chronic health issues, not just mask the symptoms. It is absolutely critical to your outcomes that you uncover what is going on below the surface, since this is what leads to chronic health and pain issues.
The personal benefits of back health and life coaching are as wide-ranging as the individuals involved. Numerous clients report that coaching positively impacted their health as well as their lives by helping them to:
• Build and implement an action plan towards achieving less back pain
• Become more self-reliant to create and maintain new healthy habits
• Gain more life satisfaction even with back pain
• Take greater responsibility and accountability for back health
• Gain more effective results
The breadth of the program allows us to positively impact major areas of your health including the nutritional, physical, mental, emotional and biochemical. If you or a loved one is looking for a new approach to get to the bottom a chronic pain issue, this is it. Let us customize a program that fits your needs. Learn how in the steps below.
Your Story, Lab Testing, Program Development
We are determined to get to the root cause of your health issues. Your story is the most important component to your case. By listening closely and investigating your medical history with more detail, we are able to recommend the most appropriate lab testing and lifestyle modifications. Your customized program will be developed by putting together your story, your lifestyle and your lab findings.
Customized Solutions
Based on your initial assessment and lab findings, a customized plan will be created for you. This attention to detail allows us to ensure you're taking the right supplements, eating a balanced diet, putting into practice the skills and movements necessary for daily living.
Your team of coaches and support staff are here to ensure you have success on a daily basis!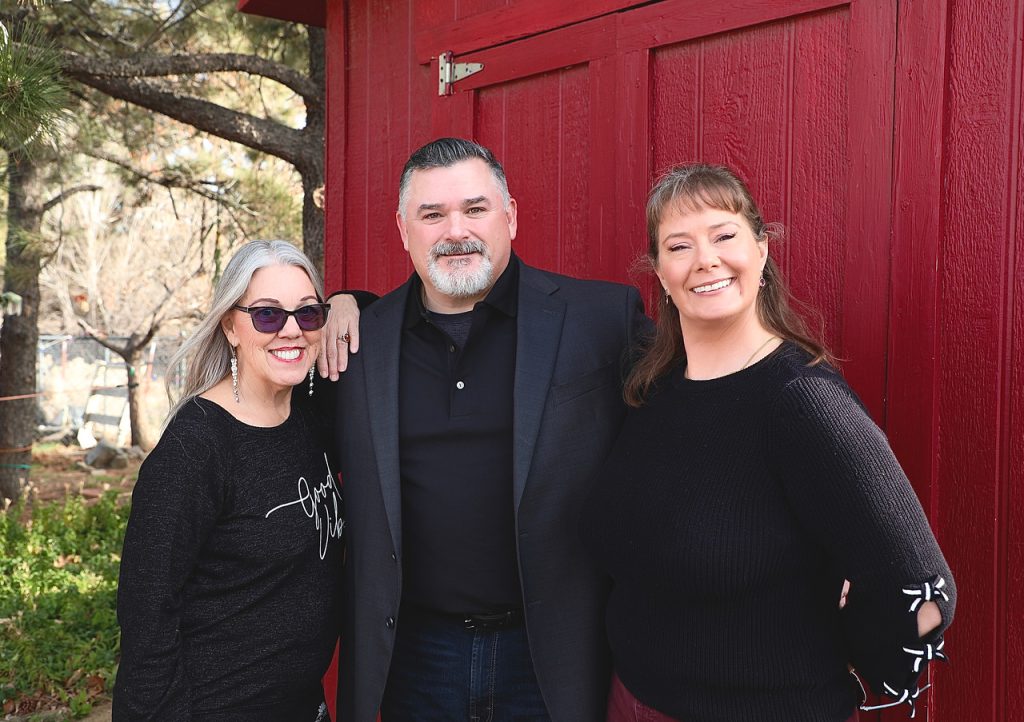 Personal Support
Did you ever wish that you could speak directly with your doctor… without waiting weeks or months? Our goal is to provide exceptional service to you by providing you direct access to our staff. Get your answers quickly via phone, email or text. Better access equates to better results.
Restored Vitality
By maximizing your health and vitality you are able to contribute to your life once again. You are now an active member of your own life, and a contributing member to your family and community. Enjoy the benefits of The Healthy Back Program for the rest of your life.
Lifestyle Education
You will receive access to our back-health education as part of your program. Education is the driving force of your success in this program and we are committed to empowering you with it. Knowing the "why" and "how" of back-health allows you to have informed conversations with your pain management team, as the head of your treatment team!
Your Personalized Health Optimization Plan To Address The Root Cause Of Your Symptoms & Restore Your Health
This 12 Week Online/Virtual Program Includes:
1:1 Coaching With A Back-Health Medical Provider
Online Course of The "How" & "Why" of Back Health
Weekly Group Coaching – Q&A, skills practice, support
Weekly Work-Outs With A Personal Trainer
Weekly Life Coaching & Meditation Sessions With A Reiki Master/Life Coach
Laboratory Testing Of Pain Biomarkers (Urinalysis)
3 Month Supply Of Re-balancing Supplement (if needed)
Private Facebook Group Support
Education & Resources At Your Fingertips
A great addition to you current pain management team!
If this sounds like you, here's the next step… Watch our masterclass training and book a call for your Free Consultation!
Visit us on Facebook at The Healthy Back Program to view some of the course content and access resources!
FREQUENTLY ASKED QUESTIONS
Is This Program Right For Me?
If you're tired of shuffling from doctor to doctor without ever getting to the root of your chronic health issues, and if you want to optimize your health holistically through sound lifestyle modifications, advanced lab testing and mind-body techniques without unnecessary medications, then our program may just be what you've been looking for all along. Just know that it takes a serious commitment to make the lifestyle changes necessary to transform your health once and for all.
What About Supplements & Lab Testing?
As a prospective patient, you may wonder about additional costs not included in our program fee. We know that you've likely been to other providers before that may have already run lab tests.
The reality is the lab testing ordered for you is easy and convenient. A simple urine test to look at biochemical messenger status that are not tested for by regular blood tests. The cost IS included in the program fees.
In terms of supplements, we may recommend certain pharmaceutical-grade supplements for a limited time to support your body's innate healing and rebalancing process. But long-term, we believe that supplements can't make up for a poor lifestyle. The supplement (if needed) is supplied through the program and shipped directly to you!
Do You Accept Insurance?
The short answer is No, but here's why. At The Healthy Back Program, we're passionate about what we do and have a responsibility to provide our patients with the highest quality natural health care possible. Just as our approach is different from mainstream medicine, so are our financial policies. We have prepared this section to answer questions you or your family members may have about the rationale for our financial policies. If after reading this you still have questions, feel free to speak with our staff.
Some of our patients have asked us why we don't bill insurance companies directly. While we fully understand the financial challenge this presents to some patients. We have chosen not to bill insurance directly for the following reasons:
When clinics bill insurance companies directly, the doctors are required to become participating providers. The doctors must sign a contract that allows the insurance company to determine which services they will and will not provide, and how much they can charge for those services. In general, insurance companies are not focused on any preventative or wellness services. They are heavily invested in the conventional model of health care that too often relies on drugs and surgery. We are committed to the functional medicine model that addresses the underlying causes of your symptoms with specific nutritional and lifestyle recommendations.
A participating provider must agree to accept the fees the insurance company establishes, regardless of whether the fees are reasonable or applicable to that practice. In general, these established fees cover the actual cost of the briefest (and we believe the lowest quality) care. You may be aware, but in todays health care environment, the actual cost for doctors to provide services continues to rise, while the percentage of reasonable fees that insurance payments cover is declining.
Most doctors and clinics cope with the requirements of being participating providers by keeping their office visits very brief, so that they can see many patients within a given timeframe.
Unfortunately, we have found that we cannot stay in the insurance networks and provide the time-intensive, well-researched, expert care you'll find in the program.
We will provide you with a detailed billing summary that you may submit to your insurance for reimbursement. Additionally, just as alternative medical care is tax-deductible, so is The Healthy Back Program!
Is Lab Testing Necessary For The Program?
Yes! Labs are a vital part of the process in uncovering hidden malfunctions, discovering healing opportunities, and getting to the root cause of your health issues. Without the data and information that labs provide us, we would just be guessing what's wrong with you. We don't guess…we test.
What Should I Expect From My Free Back Pain Freedom Call?
During the free consultation, we'll discuss you, your current back health, your pain story and determine whether partnering with our team is the best next step for you. We'll go over any questions you may have about our approach, and how it differs from what you've tried before – so you feel comfortable about the journey ahead.